Hospice & Palliative Care
ONLINE CONTINUING EDUCATION
Learn Anytime. Earn Credits. Improve Practice.
ON-DEMAND WEBINAR SERIES:
KETAMINE USE FOR PAIN
Speaker:
Ebtesam Ahmed, PharmD, MS
Director of Pharmacy Internship
MJHS Institute for Innovation in Palliative Care
Clinical Professor
St. John's University College of Pharmacy


Purpose: Pain is a common complication for cancer patients, with an incidence as high as 90% of those with advanced cancer. Intractable or refractory pain has been reported to occur in 10% to 20% of patients with cancer and is difficult to control with opioids alone. Ketamine is an NMDA antagonist anesthetic agent. Ketamine is considered one of the World Health Organization's essential drugs for the management of refractory pain and is associated with reduced opioid consumption and reduced opioid tolerance. Although it can be used in high doses to induce general anesthesia, it is more often used outside the operating room at subanesthetic doses as a coanalgesic, usually in combination with opioids. Although ketamine has been used in palliative care, evidence has varied regarding its efficacy. Additionally, there is a great variance in practice regarding the dose, route, and frequency of delivery. In this webinar, we will review the use of ketamine in palliative care primarily for analgesia.
Objectives:  
Discuss the pharmacology, dosing, and administration of ketamine use in palliative care
Explain the indications, contraindications, benefits, and side effects of ketamine
Review the appropriate use of ketamine
Discuss clinical consideration for ketamine use in palliative care
Target Audience: Primary care providers, nurse practitioners, palliative care specialists, pain specialists, registered nurses, advanced practice nurses, registered nurses with a specialty in palliative care/hospice
Criteria for Successful Completion:
Attendance at entire session 
Submission of completed evaluation form
Successful completion of a posttest; 70% passing grade 
Continuing Education Credits: 1.0
Continuing Education Accreditation
Nurses: The MJHS Institute for Innovation in Palliative Care is approved as a provider of nursing continuing professional development by the Northeast Multistate Division Education Unit, an accredited approver of continuing nursing education by the American Nurses Credentialing Center's Commission on Accreditation.
Fees:
Individual: $25 (includes CE certificate)

Release Date: March 27, 2020

Expiration Date: April 17, 2024 (for nurses)
Disclosures:
Ebtesam Ahmed, PharmD, MS, has no financial arrangements or affiliations with any commercial entities whose products, research or services may be discussed in these materials. Any discussion of investigational or unlabeled uses of a product will be identified.
Russell K. Portenoy, MD, has indicated a relationship with Tabula Rasa for research support.
No other Planning Committee Member has any disclosures.

Planning Committee Members
Lara Dhingra, PhD
Myra Glajchen, DSW
Helena Knotkova, PhD
Joyce Palmieri, MS, RN, CHPN
Russell K. Portenoy, MD
Karen Richards, PhD, EdS
Wini Schein, BA
Funding Disclosure: No commercial funding has been accepted for the activity.
Location: Online at https://www.mjhspalliativeinstitute.org/e-learning/
The MJHS Institute for Innovation in Palliative Care is pleased to offer our free interdisciplinary webinar series, live and on demand, delivered by frontline experts, typically offering 1.0 AMA PRA Category 1 Credit™ for Continuing Medical Education (CME), Nursing continuing education (CE), Social Work CE credits, and Music Therapy CE credits.
Our free interactive multimedia modules on Community-Based Palliative Care Program Development and Caring for Holocaust Survivors With Sensitivity at End of Life offer up to 9.75 CE credits.
Free pdf downloads now available: 15 palliative care professional factsheets and patient education handouts on 18 topics in English, Spanish, Haitian Creole, Arabic, French, and Russian.
107 Results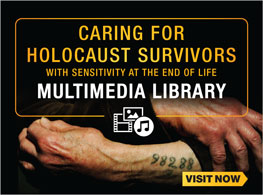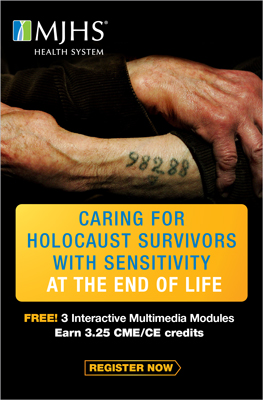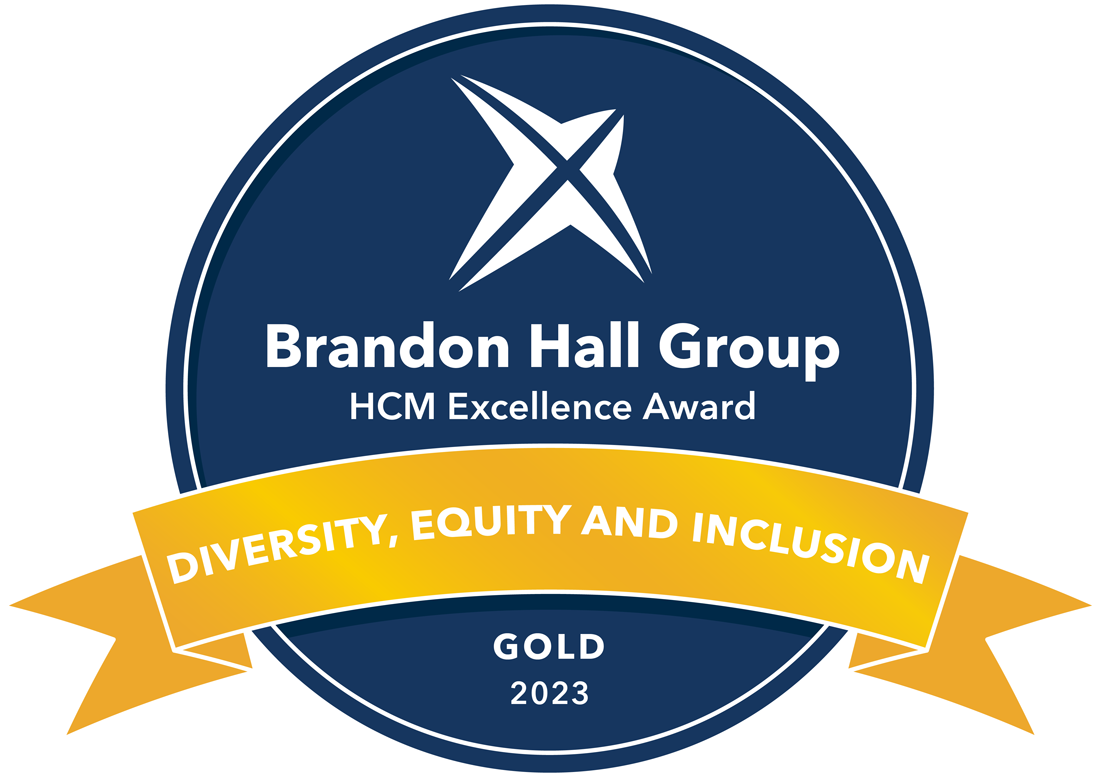 Caring for Holocaust Survivors With Sensitivity at the End of Life is the winner of the 2023 Brandon Hall Gold Award—Best Learning Program for Unconscious Bias Awareness (Diversity, Equity and Inclusion Category)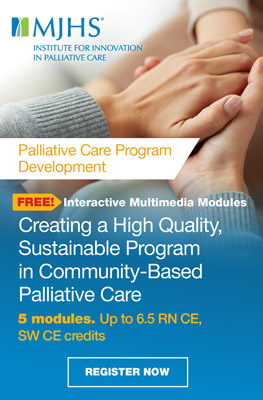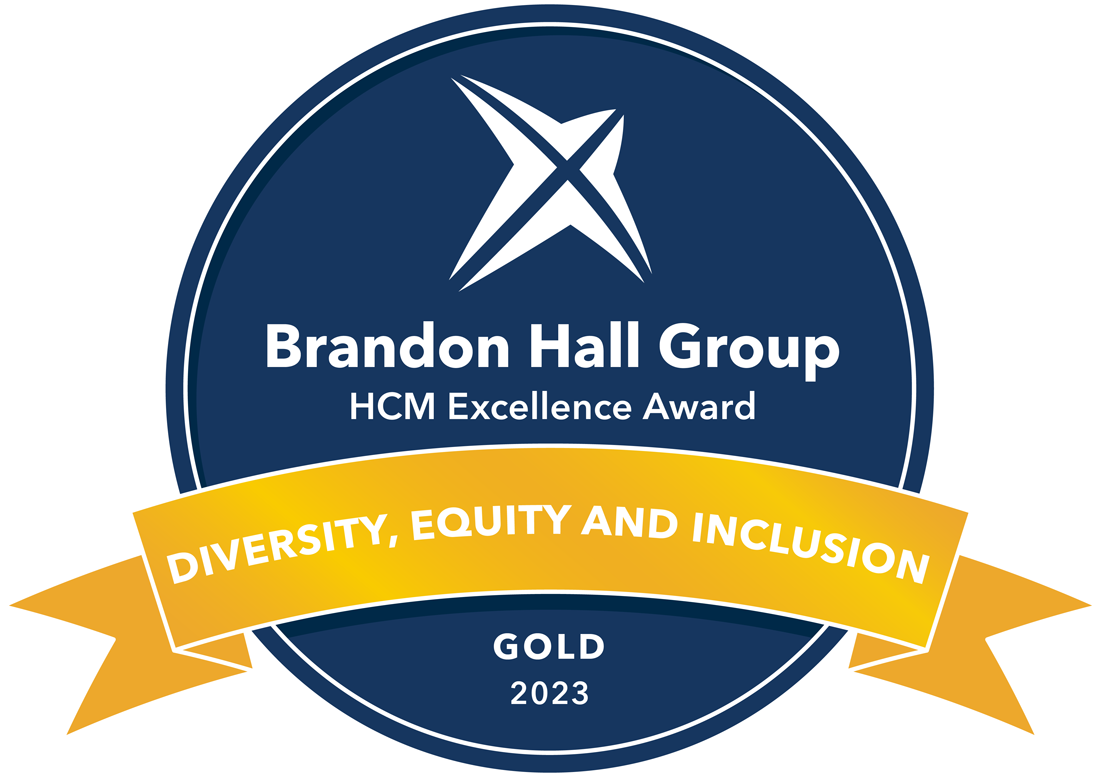 Caring for Holocaust Survivors With Sensitivity at the End of Life is the winner of the 2023 Brandon Hall Gold Award—Best Learning Program for Unconscious Bias Awareness (Diversity, Equity and Inclusion Category)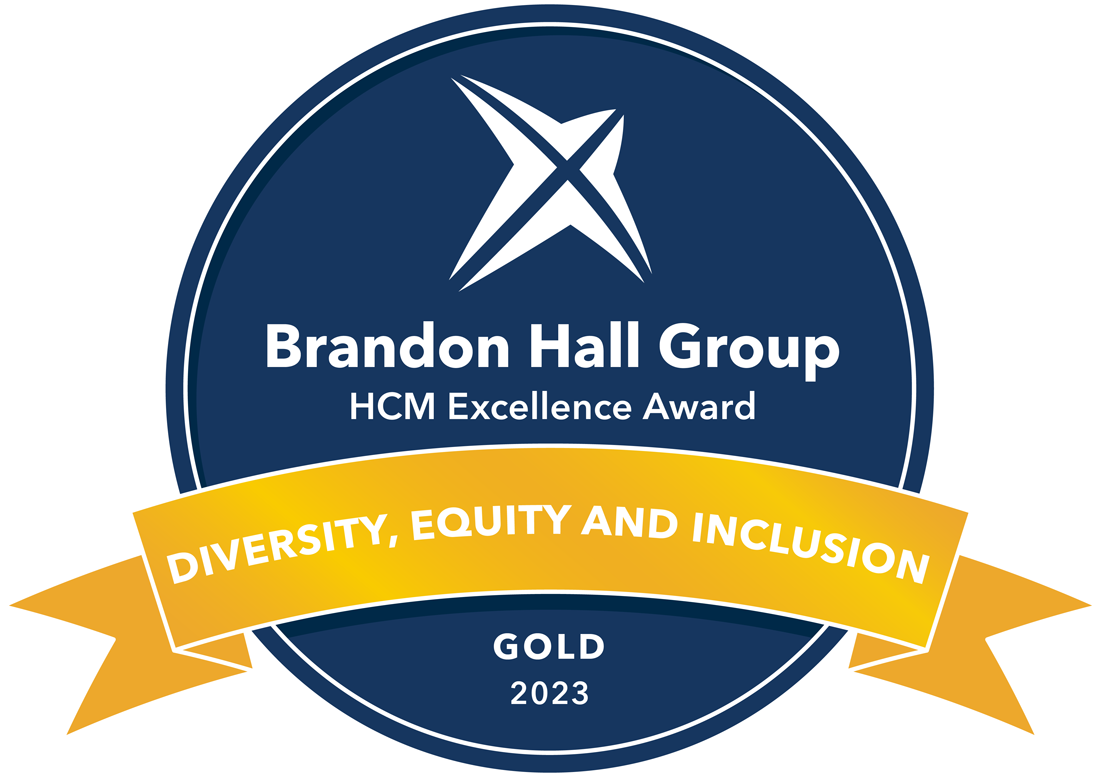 Caring for Holocaust Survivors With Sensitivity at the End of Life is the winner of the 2023 Brandon Hall Gold Award—Best Learning Program for Unconscious Bias Awareness (Diversity, Equity and Inclusion Category)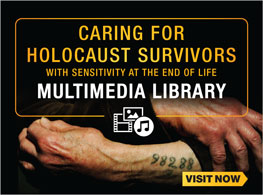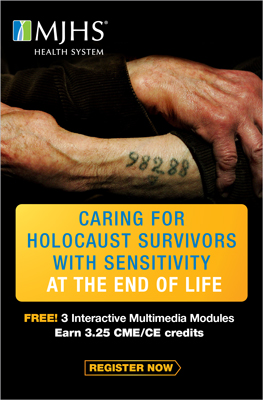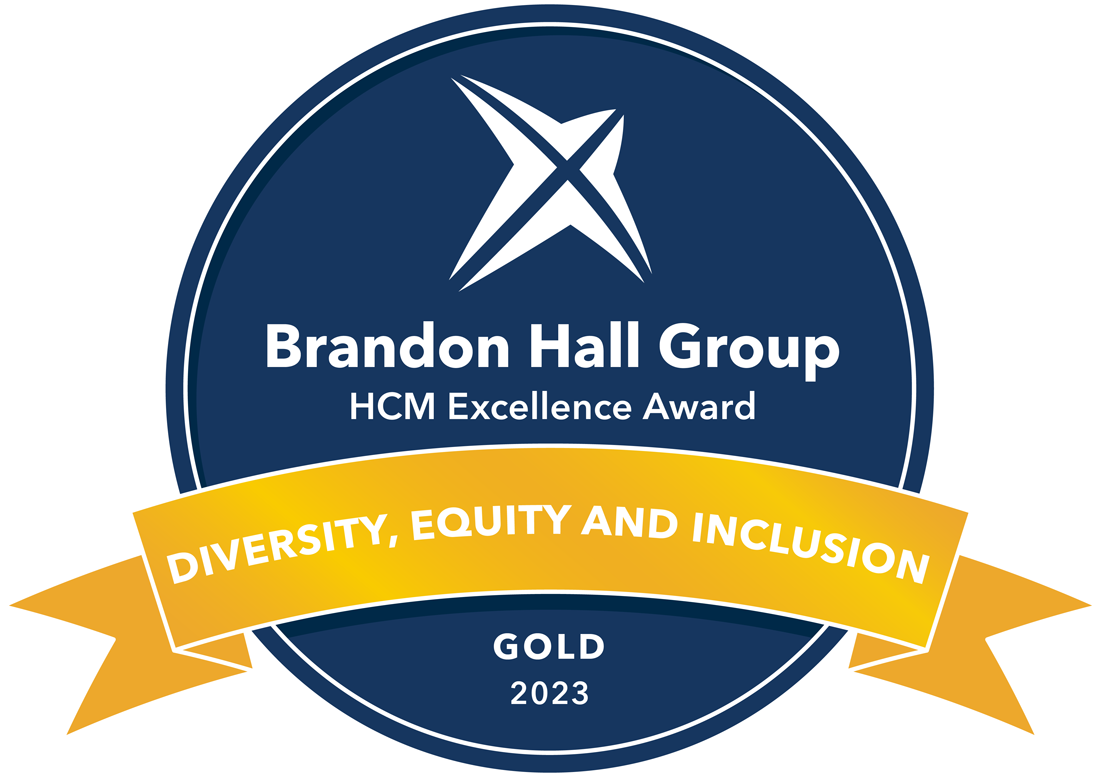 Caring for Holocaust Survivors With Sensitivity at the End of Life is the winner of the 2023 Brandon Hall Gold Award—Best Learning Program for Unconscious Bias Awareness (Diversity, Equity and Inclusion Category)