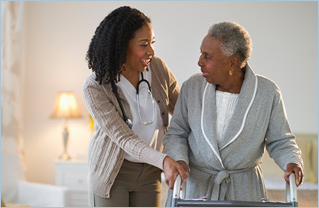 MJHS has created the MJHS Institute for Innovation in Palliative Care to address the emerging need for specialist-level community-based palliative care, preparing for a future when high-quality and efficient specialist programs are routinely able to deliver palliative care and hospice services to homebound patients with serious or advanced illness. Joined with the clinical programs of MJHS Hospice and Palliative Care, the largest not-for-profit provider of hospice and palliative care services in the region, the Institute will help meet the need for new models of care, research to support best practices, and educational programs to enlarge the professional workforce.
The Institute will meet the ever-increasing need for:
Professional training in palliative care
Public and professional education about hospice and palliative care
Outcome studies on palliative care service delivery models
Research that expands the evidence base for patient care
Over time, the Institute will also help create and assess new models of community-based palliative care that may flourish as the health care industry copes with greater risk-sharing between payers and providers, value-based purchasing by both government and commercial payers, and population health models that emphasize comprehensive care of the sickest patients.