Interprofessional Webinar Series:
A 69-year-old man with a history of alcoholism, persistent pain after limb-sparing resection of an osteosarcoma
Funding Disclosure: No commercial funding has been accepted for the activity.
Date and Time: March 7, 2019, 12:30 PM – 1:30 PM ET (Live)
Location: Online at http://www.mjhspalliativeinstitute.org/e-learning/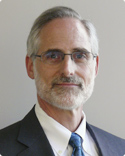 Speaker Name and Title:
Russell K. Portenoy, MD
Executive Director, MJHS Institute for Innovation in Palliative Care
Chief Medical Officer, MJHS Hospice and Palliative Care
Professor of Neurology, Albert Einstein College of Medicine
Purpose: The purpose of this palliative care webinar is to enhance the knowledge of nurses and social workers in the management of patients with chronic pain and a comorbid substance use disorder.
Objectives:
Improve the assessment of chronic pain after cancer surgery
Improve the assessment of treatment risk in populations with chronic pain and a history of substance use disorder
Employ first-line and second-line pharmacotherapy for the treatment of chronic pain after cancer surgery
Enhance the safe use of opioid therapy by a best practice approach to careful patient selection
Employ best practices when opioid therapy is necessary for the patient with a history of substance abuse
Determine when referral for specialist care is necessary during the management of the patient with chronic pain after cancer surgery
Target Audience:  Nursing administrators and managers, nurses, social workers, and healthcare coaches
Criteria for Successful Completion:
Attendance at entire session
Submission of completed evaluation form
Social workers:  successful completion of a posttest (80% passing grade)
Why Do I Need to Know This?
To enhance the quality of care provided to patients with chronic pain associated with serious medical illness
Continuing Education Credits: 1.0
Continuing Education Accreditation:
Nurses: MJHS Institute for Innovation in Palliative Care is an approved provider of continuing nursing education by The Alabama State Nurses Association, an accredited provider of continuing nursing education by the American Nurses Credentialing Center's Commission on Accreditation.
Social Workers: MJHS Institute for Innovation in Palliative Care is recognized by the New York State Education Department's State Board for Social Work as an approved provider of continuing education for licensed social workers #SW-0242.
Fees:
Individual:  $15 (includes CE certificate)
Group:  $95 (includes unlimited CE certificates)
Note to Groups:
If you plan to attend as a group, the group facilitator should register for the webinar. After registering, group facilitators will receive detailed email instructions on how to process CE credits for group attendees. Please email PalliativeInstitute@MJHS.org or call (212) 649-5500 with additional questions.
Attending by Smartphone:
No dial-in (i.e., listen only) connections are permitted for CE credit. To attend by phone, download and install the GoToWebinar App from the Apple Store or Google Play.
System Requirements for Computers and Mobile Devices:
https://support.logmeininc.com/gotowebinar/system-check-attendee
Disclosures:
Russell K. Portenoy, MD, Faculty and Planner, has indicated a relationship with Tabula Rasa for research support. Any discussion of investigational or unlabeled uses of a product will be identified.

No other Planning Committee Member has any disclosures.

Planning Committee Members
Lara Dhingra, PhD
Colleen Fleming-Damon, PhD, ANP-BC, ACHPN, FT
Myra Glajchen, DSW
Helena Knotkova, PhD
Russell K. Portenoy, MD
Karen Richards, PhD, EdS
Wini Schein, BA